Diane Bernier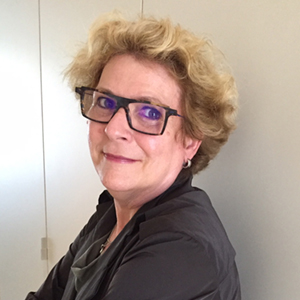 During my career in the corporate world, I was required to travel all the time, my office was confined to a laptop and to the internet. While living in hotels most of the time, I have also learned to live very tidy and carry as little as I could to facilitate my frequent moves. In a nutshell, "Minimalism" became a way of living.
I have worked for very large companies as well as smaller ones, and I always had a home office for my own needs, as well as for my present business, so that I understand the needs of both environments.
Having been in the fashion industry my whole career, I also have a very keen eye for beautiful settings and a passion for interior design and organized space.
I have also managed several renovations and DIY projects. I've overseen each renovation from start to finish, sourcing materials, coordinating several trades and installations, assuring complete delivery.
For me beauty and efficiency are in the simplicity.
A Personal approach
I have a natural passion for organizing, using a non-judgmental and an easy going, motivational approach. I help people through the process of organizing their space into a place that functions for them, with their own ideas and vision of what changes they would like to see.
I am committed to helping all my clients achieve their organizational goals, reduce stress and live in a Pure Space.
A sustainable approach
I am a strong supporter of sustainability, it is always at the forefront of my work with clients.
I first try to maximize what is already owned, minimize waste, recycle or donate to charity what is unused, and teach clients to make more sustainable choices in their day-to-day operations.